WebProm Design is a Tel-Aviv, Israel based company, established in 1998. It provides comprehensive full-stack web design services, reliable SSD hosting, and internet marketing solutions. We are also used to redesign/revamp sites, rewrite their code to newer standards (i.e. old HTML into HTML5) and performing all other possible web services: making existing sites responsive (or just adding a responsive version), moving websites to other servers or between CMS engines (i.e. migration from Joomla to WordPress). Read our articles here, explore a dedicated technical blog, or check our news posts to know more.
We are online publishing specialists and doing our best to provide a better service for our clients located all over the world. We are based in Israel, but have partners in many other countries, such as the USA, Canada, Italy, Turkey, Ukraine, Romania, Holland, etc. who could help with some tasks such as a good translation, some specific programming, and design tasks.
A Veteran Tel-Aviv WebMaster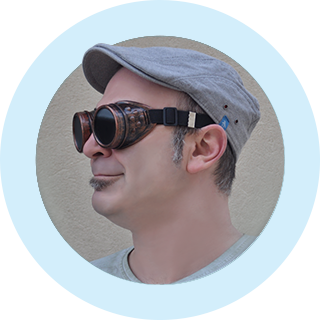 The company ran mostly by Iggy Pritzker, a veteran web designer, and webmaster who started it back in 1998 here in Tel-Aviv. We may use other freelancer specialists to help, but he's the person responsible for all tasks and projects in the queue. He had archaeological training and work background in his early years, and therefore could use the in-depth problem-solving techniques to find a good, proper, and easiest solution to each case. And the most important is that he's always checking what he does beforehand. QA to all tasks performed, who else would do this for you?
WebProm specializes in web site design and development through white-cap marketing methods and unique reliability for its clients. Together with other promotional methods, it will ensure the popularity of your site on the net. Upon your project's completion, you will receive our full recommendations list for the successful running of a developed website or feature app. Such as content creation rules, better use of your main keywords and images, insights into SEO techniques for higher rankings, and such.
Contact us to get your important task done faster and easier.