WebProm Hosting was established first of all to provide fast, reliable and friendly hosting solutions to our clients. WebProm is a Tel-Aviv, Israel-based company. Currently we had decided to propose our SSD web hosting solution for all other users on the net. All accounts come with cPanel control panel, Apache web server, MySQL database / phpMyAdmin (when needed), PHP 5.6-7.1 (you can choose), Mails, Horde web-based email, vacation auto-responder, .htaccess, customized 404 error handler, daily / weekly / monthly automatic backup and restore, software updates and many more other features. We also could install you a preferred CMS engine or to migrate your site upon request. And we offer free auto-updating SSL certificates by Let's Encrypt open source project to each account. Enabling SSL on your site is described in this article.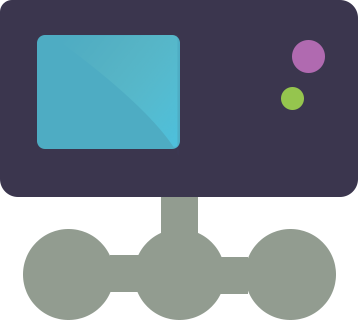 We take care of all hosting issues, and it is also has automatic alerts setup for technicians on-duty, so most up-time issues are resolved automatically in about 30 minutes or less. And we have monitoring of all possible email blacklists too, to unblock them in time, if any blocking happens occasionally. We are like an additional layer of service and support to our important clients. We also keep sites made to our clients updated with security updates and new software releases. Basically we take care of everything.
The server is located in the United States, so you don't have to worry about its accessibility all over the world. And it's about 100% uptime during many years of service.
Domains per Our Hosting
Register your domains (.com, .net, .org, .biz, .info, .name, .us, etc) using PayPal. The right DNS settings for our hosting are already predefined when you register on that site. Funny, but it can't register Israeli domains yet, so please contact us to if you need .co.il domain to be your site's address.
When registering domains on some third-party sites please fill in our DNS servers:
ns1.webprom.net
ns2.webprom.net
Please contact us to get a quote and to setup your hosting needs. For existing clients: you can find some more info in the FAQ.